Nomalys Origin – Commercial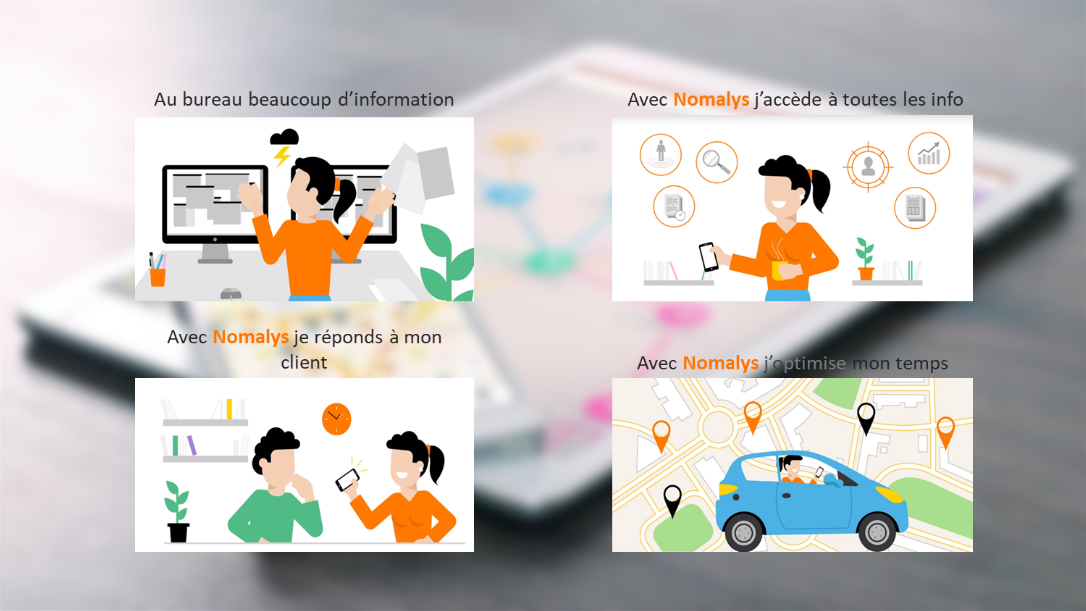 Before your appointment, be on top of everything!
Are there any late invoices?
What did we say last time?
Have any complaints been processed?
During the appointment, have all the answers and update your data!
Where is the next delivery?
Is there any stock left?
What is your cell phone number?
Does Fabien still work at your office?
After the appointment
Find the next meeting
Complete your report
Relaunch your customers